GSR Chili Recipe Contest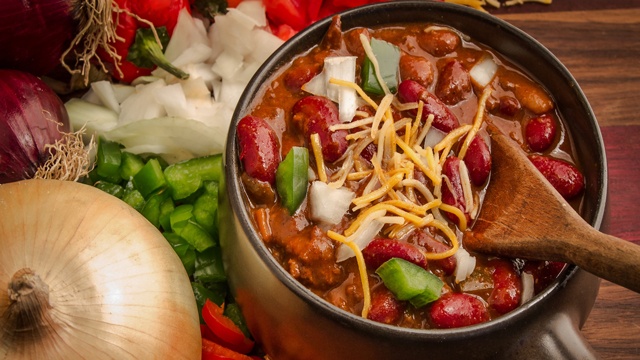 Is Your Chili a Winner?
Does your family devour your chili every time you make it? Do your friends beg you to make your "famous" chili for parties? Is your chili better than anyone else you know? If so you could win a GSR getaway!
Share your amazing chili recipe with us for your chance to cook it for our judges during the 2015 World's Championship Chili Cookoff October 16-18, 2015. If you beat out the competition, you could win a GSR getaway for two!
Here's what you need to do:
Upload a great photo of your chili - make our mouths water
Submit your chili recipe - must be unique to you and not from a recipe book, online website or other copy written source
Tell us what makes it special - is it your grandma's recipe? Did a chili guru from across the world teach you his recipe?
We will upload your chili photo, recipe and description to our blog. We will also post it on our Pinterest board: Chili Recipe Contest 2015. Have your friends, family and everyone you know show us how much they love your chili by liking your recipe and help our judges decide which submission to choose.
Top 3 Contestants will win:
Two nights stay with us
Tasting kit for the 2015 World's Championship Chili Cookoff
Have our award-winning chefs taste, comment and crown a winner for the Grand Sierra Resort Chili Recipe Contest.
Grand Prize Winner receives:
One night stay with us
Dinner for two at Charlie Palmer Steak
Tickets for two to any show in the Grand Theatre
For Official Contest Rules, click here. All contestants must be 18 years or older.